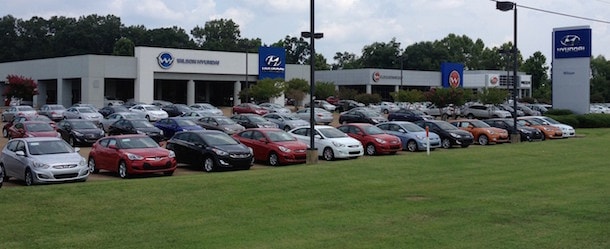 There are plenty of options when you begin shopping for your next vehicle. You can buy a new car, a used car, or you can even lease a vehicle if you don't want the commitment of ownership. One is not necessarily better than the other, but rather it's just a matter of what fits your situation the best. Our Hyundai dealer near Jackson MS wanted to share some of the benefits of buying a new car.
Just Like You Want It
If you like things certain way, then buying a new car is a good idea because you can get it made to order. You can shop around and find all the amenities you want and none of the things you don't. Do you want a premium sound system? You got it. All-wheel drive? Let's do it. You can get everything you want in a new KIA near Jackson MS at one of our dealerships. It's very difficult to find a used car that gives you everything you want without the things you don't need. You also have access to all the latest safety and infotainment features with a new vehicle.
Fresh Off The Line
Used cars are certainly more affordable, but they also have some miles on them. It can be hard to tell if they're hard miles or if there components waiting to break down. When you buy a new car near Jackson MS, you can be sure that everything is ready to go and should last a long time. If anything should go wrong, then you're covered by the warranty. When you buy a KIA or Hyundai, you're getting some of the longest and most dependable warranties in the industry.
Better Performance
The latest vehicles also have superior powertrains. KIA and Hyundai have always made fuel-efficient vehicles, but the latest models are improving by leaps and bounds thanks to advanced technology. Used cars will not get the same fuel economy you'll find on a new KIA while still delivering spirited performance.
If you're interested in buying a new car today, contact Wilson Auto Group to get started. Give us a call at (888) 380-1763.