Buying vs. Leasing a Vehicle: What Should I Do?
Wilson Auto Group | Flowood, MS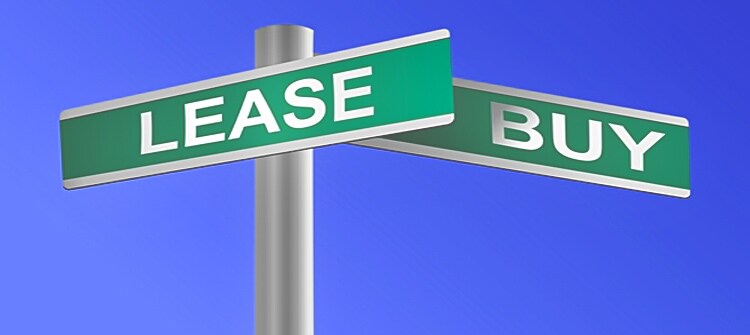 Making a vehicle purchase in general is a big step. There are a lot of steps you have to take to ensure you're making the right financial moves and lifestyle decisions. What's equally as big of a decision is deciding whether to buy or lease a car. The choice can be a little confusing, and we understand that.
That's why the team here at Wilson Auto Group in Flowood, Mississippi wants to help you! We'd like to give you some valuable information and help distinguish the difference between the two clearly so you can make an smart, informed decision. 
So, what's the difference?
Many of you may already know this, but the contrast is important to note. When you buy a new or used car, you're paying for the entire vehicle. When you lease, you only pay for a percentage of the vehicle.
Who owns the car?
If you buy, it's all yours. There are different ways to pay for it and you have to meet the lender's requirements on making payments in a timely manner, but you have complete ownership of it.
If you lease a vehicle, it's not yours. It belongs to the financial institution that you pay to. Yes, you're still paying for the car, but only a portion of it.
Are there down payments for both?
With purchased cars, yes there will be down payments most of the time. A lease, however, doesn't usually require a down payment unless you'd like to make one in order to have less expensive monthly payments. Generally for a leased vehicle you pay the first month's payment, a security deposit, the acquisition fee and other fees and taxes.
Is there a difference in future value?
The future value of your purchased car is your concern, if you ever want to sell it. It all depends on what you can sell it for and how well you've maintained the vehicle. This won't be your problem if you've leased the vehicle, though. That's the financial institution's job. It's your responsibility to monitor mileage limits and maintenance guidelines, because if you don't and you don't live up to those expectations, they will charge you. A lease can guarantee the safety of the resale value of a vehicle from changes like gas prices, new auto technologies and changes in consumer tastes.
What are the positives and negatives?
Purchased vehicles, once paid off, it's yours to drive forever, pass it down to a family member, or whatever you see fit. The resale value will be hard to determine, though. It'll be important to drive safely and keep your car clean and serviced if you'd like to sell it someday. The better you take care of it, the better chance you have to get a good resale value. Sometimes, though, that's out of your hands.
With a lease you can buy the vehicle at the end of its lease term and finance it if you wanted to keep driving it or sell it. 
Leased vehicles is a great way to avoid a down payment and go with a less expensive option. Leases normally last about three years, so you can turn it in and get a brand new ride with all the latest features and technologies. If you love to save money but also experience new vehicles pretty frequently, this is your best option. The downside are the mile and alteration restrictions, and you're not building equity. Plus, only people with good credit scores are able to lease a vehicle, so if you don't fall in that category then this option is ruled out for you.
What should you do?
This is your decision, and for you to decide on what's best for YOU. There's really no right answer, because every person's financial situation and opinions on cars are completely different.
If you'd like to discuss this further, we'd be more than happy to help you out and answer your questions. Please contact us and let's talk. We want you to get on the road the right way!